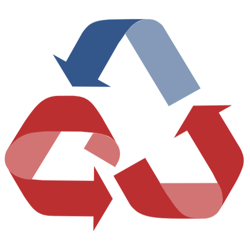 ---
UPDATE:
This survey is now continually open and constantly being updated. If you would like to get access to the ever-changing research report and annonymized underlying data from our survey, please register to become a member of CUCollaborate.
CUCollaborate is pleased to present our first annual Core Processor Satisfaction Survey Report.

The importance of data processing providers to the credit union industry has never been greater. Technology is a key component of almost every growth and efficiency strategy in the credit union industry and credit unions' core platform serves as the catalyst behind that strategy. So, while credit unions generally tend to evaluate their core processing solution infrequently, the selection of a new core is one of the most important decisions an institution will ever make. The survey and report were designed to help credit unions benchmark and evaluate their current core platform and/or possible future core providers.

Making an informed choice today, a credit union needs to have a strong understanding of their organization's needs, each core platform's offerings, which third party integrations the platform supports, and the financial stability of the provider (to name a few). However, since most contracts with core providers are for a minimum of five years, it is extremely important for credit unions to not only review what new features a prospective platform could offer them, but also to understand how clients feel about its functionality and support.

CUCollaborate believes the best way credit unions can make well-informed decisions about their core platform is through the unedited exchange of information. We hope the survey results in this report accomplish this goal. Please contact us if you have specific questions beyond what is in this guide, we will make every effort to be of help.
Survey Overview
CUCollaborate's Core Data Processing Satisfaction Survey was sent out via email to 3,832 credit unions nationally. As of June 30th, 2014 it was completed by 309 executives representing 298 unique credit unions. The survey was distributed via email and completed using an embedded survey hosted on CUCollaborate's website. CUCollaborate compiled and reviewed all scores and comments. No edits were made to the text of any comments other than to correct grammatical errors.
The 298 credit unions respondents asset sizes ranged from under five-hundred thousand dollars to over five-billion dollars in assets. Credit unions with greater than one-hundred million dollars in assets were more likely to complete the survey - representing almost half of all respondents.
Client Testimonials
I found the CUCollaborate's 2014 Core Data Processing Satisfaction Survey's user rating and comments to be very insightful. The guide provided a comprehensive one stop shopping list detailing each core platform. The credit union industry would benefit from increased participation on the part of user clients as well as core providers. The longer credit union comments helped me understand clients' perceptions of other core platforms. – Shay Santos, CFO of Dane County Credit Union
CUCollaborate's Core Processing Satisfaction Survey allows Quest Federal to measure the performance of our Core DP versus the market and in our case, reinforces the level of satisfaction that we have by comparing to our platform's results in our peer group. – Matthew Jennings, CEO of Quest Federal Credit Union